Trauma and Orthopaedics
Head of School
Ms Celia Theodoreli-Riga is the Head of School of Surgery.
Deputy Head of School
Mr Dominic Nielsen is the Deputy Head of the London Postgraduate School of Surgery. Mr Nielsen is a consultant orthopaedic surgeon at St George's Hospital in London. His clinical interests are foot and ankle surgery and complex lower limb trauma. He is a keen advocate of surgical education and was previously the Training Programme Director for Higher Orthopaedics in South London.
Training Programme Directors 
North Central and East London
Professor Fares Haddad 
Position: Professor of Orthopaedic and Sports Surgery and Divisional Clinical Director of Surgical Specialties at UCLH, and Director of the Institute of Sport, Exercise and Health (ISEH) at University College London. Editor in Chief, Bone and Joint Journal (formerly JBJS-Br).
Hospital: University College London Hospitals       
Research areas: Professor Haddad's clinical and research endeavours have centred around hip and knee reconstruction. His interests include joint preservation after trauma and sports injuries, bearing surfaces, implant fixation, periprosthetic infection and outcomes assessment in hip, knee and revision surgery.  His broader work also encompasses strategies to preserve and regain musculoskeletal health; he led the musculoskeletal team at the London Olympics 2012, was instrumental in setting up the National Centre for Sport & Exercise Medicine and has gained International Olympic Committee Centre of Excellence status at ISEH. He works with a number of elite sports and is the Chief Medical Officer for the NFL in the UK.
Other achievements: He was the gold medallist in the FRCS (Orth) exam and has gained a large number of prizes and prestigious academic awards.  He has been an EFORT Travelling Fellow, British Hip Society Travelling Fellow and ABC Travelling Fellow in 2004. He was a Hunterian Professor in 2005. He is a member of the Hip Society, the Knee Society and of the International Hip Society.
He has presented and published widely on key aspects of hip, knee and sports surgery including over 500 peer reviewed publications. He leads a clinical research group with interests in joint preservation after injury, prosthetic design and performance and outcomes measurement after hip / knee injury, degeneration and surgery. He is Editor in Chief of the Bone and Joint Journal.
South West London
Alex Trompeter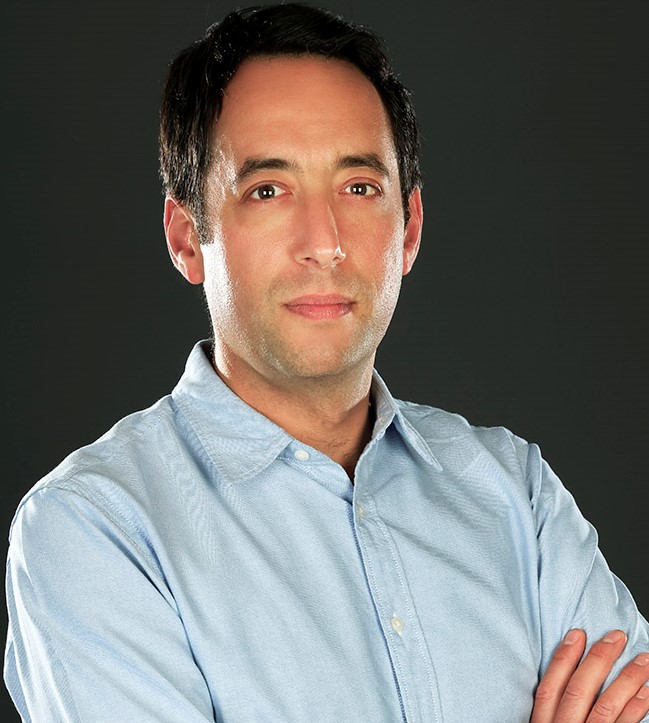 Alex Trompeter works at St George's University Hospital in London and holds the position of Honorary Reader in Orthopaedic Surgery at St George's University of London. His specific clinical interests are the management of complex fractures, bone infection, non-union, deformity correction and limb lengthening. He works closely with plastic surgeons for many cases. He has a regular ortho-plastic-microbiology MDT clinic as well as delivering the region's amputation service.
Alex graduated from Guy's and St Thomas' medical school in 2003. He completed his specialist training in trauma and orthopaedics in the South West Thames rotation in 2012. He won the Sir Walter Mercer Gold Medal for the FRCS examinations in 2011. Alex undertook specialist fellowship training in trauma and limb reconstruction in the UK (Liverpool and Chertsey) and overseas (Calgary, Canada). He was awarded the Braun travelling fellowship to the Massachusetts General Hospital, USA, by the British Orthopaedic Association, and a travelling fellowship to the Oxford Bone Infection Unit by the British Limb Reconstruction Society.
Alex is actively involved in education locally, nationally and internationally. He regularly teaches and lectures in his specialist areas. He is Training Program Director for the South West London Orthopaedic Rotation, sits as the OTS Committee Member for Meetings and has recently been elected to the BOA Trauma Committee. Alex is also actively involved in academic research. And is widely published in his field. In his spare time he tries to go running, learn the guitar, coach cricket and make salami.
North West London
Jackie Waterman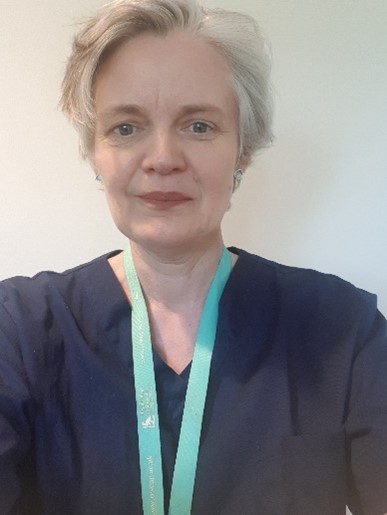 Jackie Waterman is a Consultant Trauma and Orthopaedic surgeon at Hillingdon Hospitals NHS Foundation Trust, appointed in 2011. Specialist interests are hand and wrist surgery and in addition she continues with on call Trauma work.
Prior to becoming Trainee Programme Director, Jackie has led departmental education, directs the local ATLS course and was Clinical Director of Trauma and Orthopaedics. She continues as a Consultant Appraiser. Jackie was previously a committee member of Women in Surgery at Royal College of Surgeons.
Jackie Waterman graduated in 1995 from Guy's and St. Thomas' In London. She completed specialist training in the North West Thames rotation in 2011. Jackie spent a number of years in less than full time (LTFT) training and has trained at most hospitals in the region. Her time as LTFT trainee has given particular insight into the needs of this group.
 As a trainee, Jackie worked in the Hand Unit at Chelsea and Westminster Hospital and then completed a Fellowship at the Hand Unit in Oxford.
Training Programme 
Higher Specialty Training Programme - T+O in North Central & East London. 
Trauma and Orthopaedics covers the full spectrum of musculoskeletal disorders. Our trainees enter registrar training at ST3 and work their way through to ST8. They have to have completed ST6 before sitting the exit FRCS Ortho exam and generally go on fellowship at the end of their training. We tend to focus on general trauma and the generality of orthopaedics in the first couple of years and then focus on subspecialist areas afterwards.
We are extremely fortunate in North Central London to have access to high-volume university hospitals such as UCLH and the Royal Free as well as very specialist centres such as Great Ormond Street and the Royal National Orthopaedic Centre Hospital. Rotating hospitals go throughout the area and notably at the Whittington Hospital and the North Middlesex but also out to Northwick Park and to Hertfordshire and into Essex and West London.
Our trainees are fortunate to have access to outstanding educational programmes which have transitioned from face-to-face to virtual during the COVID pandemic. We also have access to simulation facilities in the education centre at UCLH and at the Royal National Orthopaedic Hospital. Our trainees also have access to a large number of courses across the host organisations.
Higher Specialty Training Programme - T+O in South West London. 
Hospitals:
St George's (level 1 MTC)
Kingston
Epsom and St Helier
Croydon
South West London Elective Orthopaedic Centre. 
Higher Specialty Training Programme - T+O in North West London. 
The North West Thames Rotation covers all aspects of the curriculum between ST3 and ST8. 
All trainees rotate through the major trauma centre at St. Marys. 
We have a number of excellent district general hospitals, stretching to the Royal Berkshire Hospital in the West of the region to East and North Hertfordshire in the North. Trainees gain comprehensive experience of both trauma and elective orthopaedics at the 14 hospitals in the rotation. 
We have an educational programme that has moved to online delivery during Covid. We also have access to simulation training centres within the region for face-to-face training. 
Innovative training:
Combined regional teaching with SE London and KSS
Dedicated ST3 trauma teaching year
ST3 registrar ready boot camp
ST8 dedicated 'consultant ready' teaching program
Numerous cadaveric and live workshop training sessions
Annual presentations / regional prize
Portfolio booster sessions
Vision
The vision for the London School of Surgery is to provide the highest quality of training using the vast wealth of clinical resources across London. London has a population of almost eight million. With its rich variety of cultures, nationalities and social backgrounds, the capital offers any trainee a full and rewarding experience in emergency medicine.
The London School of Surgery also seeks to provide:
World class education for world-class healthcare

Excellence of postgraduate training and education

Producing clinical leaders of tomorrow
Specialty Training Board Information
The London Specialty School of Surgery holds Specialty Training Board meetings three times per year. The purpose of this group is to bring together specialty leads from postgraduate medical training programmes across the three London local education and training board areas to consider issues of mutual interest in relation to surgical training, and to foster and share good training practice on a pan London basis.
Useful Information and Links
Curriculum - https://www.gmc-uk.org/education/standards-guidance-and-curricula/curric...
ePortfolio - https://www.iscp.ac.uk/
Exams - https://www.jcie.org.uk/content/content.aspx?ID=1
JCST Guidelines and Checklists - https://www.jcst.org/quality-assurance/certification-guidelines-and-checklists/