London School of Anaesthesia 
Introduction
The London School of Anaesthesia is responsible for the delivery and quality assurance of training in Core Anaesthesia, Acute Care Common Stem Anaesthesia, Higher Anaesthesia across the whole of London. The School has more than 800 trainees and offers programmes at prestigious teaching centres across the capital. 
Vision
The London School of Anaesthesia mission is three-fold:
to inspire excellence among our trainees
to ensure our patients receive the highest standard of clinical care
to inspire all disciplines linked with our specialties to perform to the highest standards
We offer the highest quality of anaesthesia and ICM training and provide our trainees with the skills and experience needed to meet the challenges and demands of the NHS today and tomorrow.
Head of School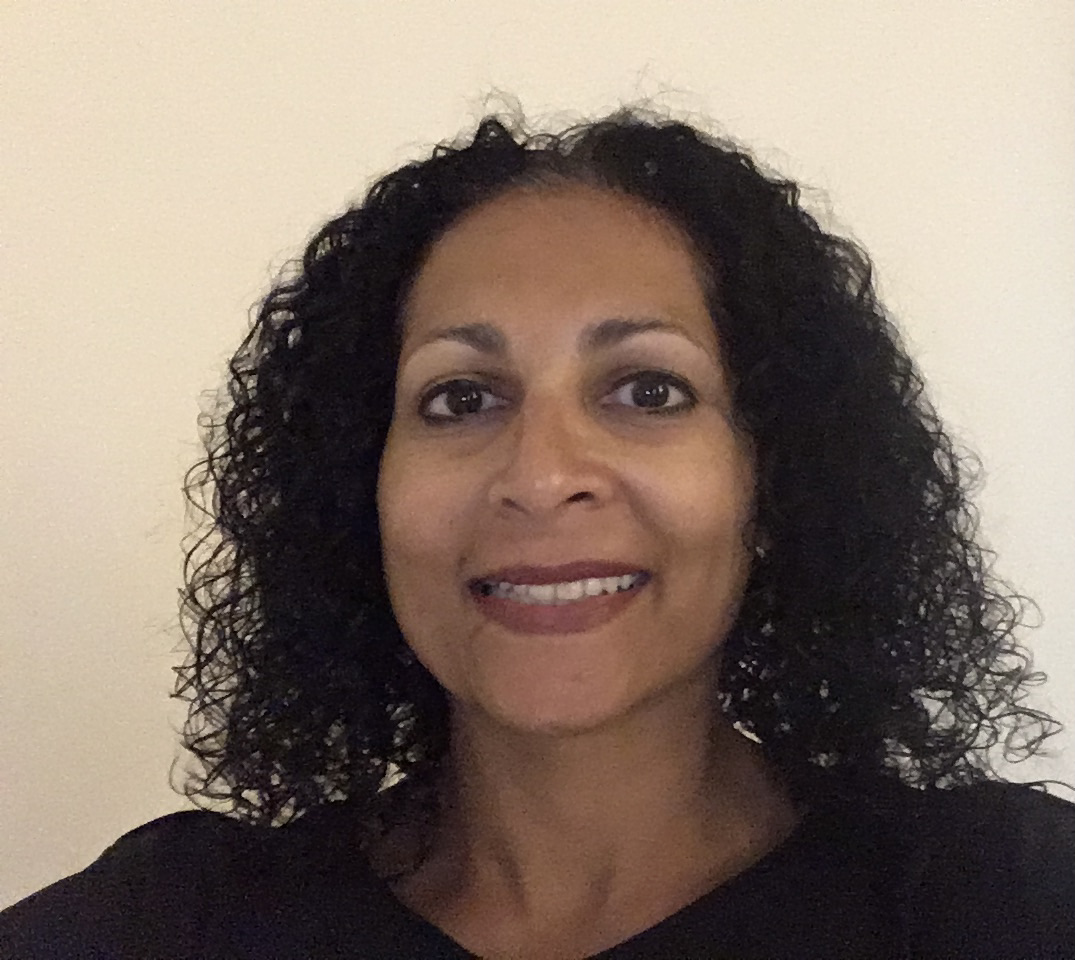 Dr Aasifa Tredray MB ChB FRCA, started working as Head of School for Anaesthesia and Intensive Care Medicine in February 2021. She continues as Head of School of Anaesthesia following the creation of a separate School for Intensive Care Medicine in London in 2022.
She graduated from the University of Sheffield Medical School in 1996, where she started her Anaesthetic career. She moved to London in 2001 and completed her anaesthetic training in South West London and has been a Consultant Anaesthetist at St George's University Hospital NHS Foundation Trust since 2006. 
Her clinical areas of interest are in Airway and Regional Anaesthesia. Educationally she has been an Advanced Module Lead, Educational Supervisor, College Tutor and most recently the Lead and Higher Training Programme Director for South West London and the South London Anaesthetic Programme Specialist Training Committee Chair.
Dr Tredray's vision is to continue delivering the high standard of training and education for all Anaesthetic trainees across London so that they are ready for their future roles as consultants. She wants all trainees to feel valued, supported, celebrated in excellence, and treated equally and fairly in an open and transparent manner.
"I look forward to continuing the work of my predecessors and taking the London School of Anaesthetics into the future."
Deputy Head of School
Deputy Head of School
---
Training Programmes
The London School of Anaesthesia is comprised of two Anaesthetic training programmes, one in North London and one in South London. We train anaesthetists based in all geographical areas of London. Working in world-renowned centres of excellence, trainees have an unparalleled opportunity to participate in every possible range, type, and specialty of anaesthetic practice. Programmes are led by enthusiastic, experienced and committed trainers.  The diverse nature of London's population offers unique clinical challenges and the opportunity to work in a variety of clinical contexts. These include district general hospitals, dedicated ambulatory care centres, teaching hospitals, research units and specialist internationally renowned centres including Great Ormond Street Hospital, Queen's Square, UCLH, Bart's Health, St George's Hospital, Guys and St Thomas' Hospital, King's College Hospital, Imperial, and Queen Charlotte's Hospital.
The School works closely with its constituent programmes of ICM, the Royal College of Anaesthetists and Faculty of Intensive Care Medicine to take maximum advantage of the excellent resources and opportunities London has to offer. We are enhancing access to state-of-the-art simulation centres to provide additional training opportunities and we offer a range of didactic teaching and training courses. Trainees sit on the Anaesthetic Specialty Training Committees and elect representatives to sit on the board of the London School of Anaesthesia. We believe training in the London School of Anaesthesia represents an opportunity to become part of a world-class scheme that will benefit not only our patients but generations of trainees to come.
For more information regarding the North London and South London Anaesthetics Programme and ICM Programme please click on the links below:
Other Quick Links
London School Anaesthesia
Head of School- Dr Aasifa Tredray
Deputy Head of School – Adrienne Stewart & Carlos Kidel
London Anaesthesia Specialty Training Committees (STC)

North London Anaesthetic Programme

South London Anaesthetic Programme

North West TPDs

North Central TPDs

North East TPDs

South East TPDs

South West TPDs

Ruth Bedson(S1)

Phillip Peel(S2)

Amardeep Riyat (S3)

 

Regional Advisor - Sian Jagger

Abigail Whiteman(S1)

Kate Sherratt(S2)

Trudi Young(S3)

 

Regional Advisor- Sonia Brocklesby

Naomi Hancox(S1)

Sumitra Lahiri (S2)

Stephen Hallworth(S3)

 

Regional Advisor- Roger Cordery

Marina Choudhury(S1)

Dev Mahtani (S2 & S3)

 

 

Regional Advisor- Oliver Rose

Nadeem Ahmed(S1)

Daniela Mathew(S2)

Anna Walton(S3)

 

Regional Advisor – Rene Suite 

 
Pan London and KSS Advanced Pain Training- London and KSS Pain Training Advisory Group (LKPTAG) Pain Training Programme Director- Fauzia Hasnie
Faculty of Pain Medicine Regional Advisors- North London: Ashish Shetty, South London and KSS: Sandesha Kothari
Pan London Anaesthetic Educational Delivery TPDs – Gunjeet Dua, Emilie Martinoni Hoogenboom
Pan London Anaesthetic Simulation Leads – Janis Ferns, Ching Pang
Pan London Anaesthetic Academic Training Programme Director – Gudrun Kunst
Pan London Anaesthetic Less Than Full Time Training Advisor and SRTT Champion – Anna Fowler
School Trainee Reps and HEE Education Fellows
Pan London HEE Funded Anaesthesia Associate Training Programme - AA Training Lead – Dan Heaton, AA Ambassador – Frances Marfleet
North London Anaesthetic Programme

North London Officer – Kelvin Carrasco

Administrators - Ben Owusu-Ansah (NE & NW), Mubeen Akhtar (NC)

South London Anaesthetic Programme

South London and Pain Officer - Claire Bowden

South London Administrator - Mohammed Rayhan (Rayhan)
Josh Wall is a stage 3 anaesthetic trainee in North West London, currently undertaking the National Medical Director's Clinical Fellow Scheme 2021/22.
Having been a trainee representative for the last 3 years, Josh is passionate about improving the experience of anaesthetists in training. Together with his colleague Elly Warwick, they act as the pan-London trainee representatives for the London School of Anaesthesia. Josh represents the trainees in North London and Elly represents those in South London. They work closely with the regional trainee representatives to ensure trainees have a voice and are heard by the School and key stakeholders. They attend School board meetings and make sure unresolved trainee issues raised at Regional Educational Meetings and Speciality Training Committees are discussed. They are also actively involved in local reviews of anaesthetic training where they work hard to provide trainee input and help shape the future of training. Additionally, Josh represents anaesthetic trainees nationally as a member of the Anaesthetists in Training Representative Group at the Royal College of Anaesthetists.
Josh is highly aware of the challenging training environment as a result of the recent changes to the training programme combined with the COVID-19 pandemic. Josh encourages trainees to speak to local representatives who are in an excellent position to help, support, and campaign for change where needed. Alternatively, if you would like to speak to Josh directly,  he is happy to be contacted via email.
Melissa Addy
Sittiga Hassan Reshat
Pan-London Academic Training Programme Director in Anaesthesia and Intensive Care Medicine
Dr Gudrun Kunst, MD, PhD (habil.), EDAIC, FRCA, FFICM started working as the Pan-London Academic TPD in 2019.
She trained at Heidelberg University Hospital and at the Royal Brompton Hospital in London and she has been a Consultant Anaesthetist at King's College Hospital since 2004. Her clinical interests include cardiovascular anaesthesia and anaesthesia for day surgery procedures.
She was promoted to Professor of Cardiovascular Anaesthesia at King's College London in 2020. Her research interests include perioperative organ protection and biomarkers for acute organ failure.
Gudrun is an examiner for the Primary FRCA, where she is Deputy Lead of the OSCE Working Party. She is the Scientific Officer and the Treasurer of the Association of Cardiothoracic Anaesthetists and Critical Care (ACTACC).
She was awarded two prestigious national research prizes in anaesthesia: the Royal College of Anaesthetists (RCoA) – NIHR Senior Research Clinician Prize in 2017 and the RCoA Macintosh Professorship in 2019.
Internationally, Gudrun is a Board Member of the European Board of Cardiovascular Perfusion (EBCP), and she chairs the Cardiopulmonary Bypass Committee of the European Association of Cardiothoracic Anaesthesiology and Intensive Care (EACTAIC) and the Scientific Committee of EBCP.
Patient outcomes are better at research-active hospitals. Professor Kunst has the vision of broad acceptance and maximal supportive structures for clinical research by academic and clinical trainees towards excellence in research projects for the benefit of our patients. 
For further information about Academic please click here.
If you are eligible to apply for entry to the Specialist Register with a CCT or a CESR(CP) the College will notify the General Medical Council (GMC) of your completion of training date during your final year of training. The GMC will then invite you to make an application roughly about four months before your completion of training date.
The award of a CCT and inclusion on the Specialist Register are not automatic procedures; you (the trainee) are required to apply for your CCT or CESR(CP) Certificate. It is a legal requirement for you to be on the Specialist Register before taking up a substantive or honorary NHS consultant post.
Visit the RCOA website for more information.
The 5 steps to certification:
Step 1
When a trainee is within six months of their completion date, trainees should complete the College notification of completion of training form (on the College website) and ask their TPD to sign this off. You need to demonstrate appropriate amounts of higher (2 years) and advanced training (1 year) on the 2010 curriculum. Periods out of training for maternity leave should be recorded with dates and any accrued leave counted for training. It is helpful to convert LTFT % into WTE time to calculate the CCT. The TPD will send the signed form with an agreed CCT date to the Training Department at the College. If for some reason there is a change in your training after submission, the TPD will email the College to revise their recommendation and a new NOCOT form will need to be submitted.
Step 2
Towards the end of the CCT training programme trainees will undergo a final ARCP and, if successful, will be issued with an ARCP Recommendation for completion of training (Outcome 6) by the Postgraduate Dean. If you are a dual ICM trainee, you will undergo 2 final ARCPs, one for Anaesthetics and one for ICM and an outcome 6 will be awarded to you by both programmes.
Step 3
Once the Notification form and the ARCP Outcome 6 have been received, the College will formally make a recommendation to the GMC for the award of a CCT or CESR(CP). The trainee will also receive a letter from the Training Department, advising them of the recommendation for the CCT/CESR(CP).
Step 4
At this point the trainee will already have received an email from the GMC inviting them to complete the GMC online application. The Certification applications are now done on the secure web portal, GMC Online, which has made it easier to enter your information and pay the relevant fees.
Step 5
Once the College has made the recommendation to the GMC, there is no further involvement by the College in the process and it becomes a trainee/GMC relationship. GMC add the trainee's name on to the Specialist Register; the trainee must have indicated this on their certification application. Failure to do this by the trainee will delay specialist registration and being able to take up a consultant post. You need to apply to join the specialist register within 12 months of your CCT date. Failure to do so may mean you have to apply via the CESR route.
Other Useful Information:
You can apply to act up as a Consultant for a maximum of 3/12 in your last year of training. This can count for training. Although this is not in a HEE numbered post there is still a requirement for a nominated supervisor. Information on acting up is available here. Applications should normally reach the relevant HEE local office a minimum of sixteen weeks prior to the proposed start date of the 'Acting Up' arrangement (in line with contractual notice periods) to meet Code of Practice requirements, however this notice period may be waived in exceptional circumstances and in agreement with the relevant Trust(s) and Postgraduate Dean. Trainees and Trusts are encouraged to have discussions as early as possible to facilitate the approval process, upon identification of acting up opportunities
You can interview for a Consultant post so long as the interview date is within 6/12 of your CCT date. CCTs will not be brought forward to allow application for a Consultant post.
You do not need to resign your HEE number. This will happen automatically on your CCT date. If this is part way through a placement and you intend to finish on your CCT date, you will need to give appropriate notice to the Trust (usually 3/12, but check with the Trust) of your last day of work.
You are entitled to 6/12 of grace period (HEE placement) after your CCT. You retain your CCT number but you will be in the post for service and are not entitled to OOP or IDT or an SIA. If you wish to take up your grace period you will need to notify your TPD at least 6/12 before your CCT date. Trainees in-programme will be prioritised for placement according to their training needs. You will be offered choice once all the in-programme trainees have been placed. Should you wish to leave your scheduled grace period early you will need to notify your TPD and give the Trust appropriate notice period (3/12 usually).
HEE London have published lists per specialty on the PGMDE Support Portal which details the courses each School considers mandatory to support curriculum requirements and those that are optional. 
For more information about Study Leave - click here.
The London School of Anaesthesia & ICM course list can be found here
In the event you wish to undertake a course outside the mandatory and optional lists please make a prospective application following the Aspirational Course process. This includes seeking support from your TPD.  Please email the TPD and include the points below which provides details of the course, estimated costs and justification for attending the course and justification if it is outside of London.  If your TPD approves your request then it will be sent to the HoS/DHoS for approval before final approval is given. If at any point along the approval process your request is declined you will be emailed and informed why.
Details to be included for ASPIRATIONAL STUDY LEAVE REQUEST
Name of course
Course location
Course dates
Course fees
Estimated travel/accommodation expenses
Justification for attending the course*, linked to trainee's PDP and learning objectives and confirmation that the trainee has not already received funding for an international event during the current period of training (i.e. Foundation or core or higher training programmes, trainees in run through or dual programmes can apply for international events every 3 years as a maximum)
Justification for attending a course located outside of London, Kent, Surrey & Sussex.
* Please note that trainees seeking leadership training should in the first instance be encouraged to access the free NHS Leadership Academy Edward Jenner or the LEEP programme delivered by an NHS Trust or HEE and should only consider any other options when these courses are not available. Please confirm you have explored these options in your application.
We are committed to providing increased flexibility in postgraduate education and welcome applications from Anaesthesia trainees wishing to apply for less than full time (LTFT) training.  There are a number of different grounds you can apply under, further information on LTFT can be found here. 
Please discuss your intentions with your TPD (both specialities if you are dual training) in the first instance.
LTFT applications will be reviewed within windows to aid decision making.
Please click here for more information
The London School of Anaesthesia is highly supportive of trainees wishing to take a period of time out of programme to develop themselves further. There are multiple forms of OOP trainees can undertake which should be discussed as early as possible with your Training Programme Director (both programme TPD's should be informed if you are a dual specialty trainee). For details of the OOP types and further guidance click here
School specific OOP guidance has been produced to help support conversations with your TPD and navigate the application process successfully. Please see below:
OOP guidance for Anaesthetic Trainees and Training Programme Directors
This information has been created to provide Anaesthetic trainees and TPDs with guidance surrounding OOP applications in London so there is a more transparent, and equitable process for all. This guidance has been updated in 2023 and is a summary of the current OOP guidance that exists and can be found in the Gold Guide v9, RCOA website, HEE website and PGMDE support portal.
PG Deans have discretion to consider exceptional circumstances and approve more than 1 OOP period for sound educational reasons. PG Deans can also consider exceptional circumstances and approve OOP periods longer than the normal time periods.
TPD's should discuss such exceptional cases or any trainee that needs a more bespoke plan, with the Head of School in advance of application.
General considerations:
Trainees must complete the last 6 months of their CCT training, in the UK.
OOP will not normally be agreed until a trainee has been in a training programme for at least one year of specialty training.
OOPC's and OOPP's are available to all trainees. 
OOP's that are requested during stage 1 training will only be considered for exceptional circumstances/opportunities and cannot count towards training.
It is possible to apply for an OOP in stage 2 training. Trainees who are wanting to do this, should discuss this with their TPD in advance of applying.
Trainees who are dual ICM/Anaesthetics will need approval from both their ICM and Anaesthetic TPD's.
Trainees who are undertaking Advanced Pain Training will need approval from their Pain TPD as well if the OOP will disrupt their Advanced Pain training plans.
Please provide your TPD with a detailed breakdown of the fellowship you are applying for, together with details of any other past OOP time you have taken.
If you want to apply for an OOP, but the job advertisement or interview falls within the 6 months' notice period, please discuss this with your TPD and apply for the OOP in advance to meet the required notice period. The OOP review panel can approve the OOP application, noting that this is pending successful outcome at interview.
Dual Trainees:
Please note there are some differences between the guidance issued by the RCOA and FICM so please refer to their websites for further information.
Please discuss any OOP aspirations with your ICM TPD and your Anaes TPD early as both programmes will need to support the OOP application.
OOPs that are counting towards training:
With the introduction of the 2021 Curriculum, the RCOA has changed the process.
OOPTs cannot be taken in Stage 1 or Stage 2 of training.
Only 12 months (whole time equivalent) in total during ST6-7 can count towards training.
An OOPT placement will count towards the CCT provided the following conditions and requirements are met:
on commencing OOPT the anaesthetist in training must be in a GMC approved training programme having completed stage 1 and stage 2 of training in their entirety. This does not preclude setting up and planning an OOPT during stage 2.
only 12 months (whole time equivalent) in total during stage 3 can be taken as OOPT.
the OOPT programme must map to capabilities identified in the stage 3 and/or special interest area(s)
the OOPT post must be prospectively approved by the GMC with support from the Postgraduate Dean and College(s) (a minimum of 3 months should be allowed for GMC approvals processes)
OOPT must be undertaken in clinical posts locally indicated as being suitable for training.
the last 6 months of the CCT training programme normally should be in the UK.
on return, the anaesthetist in training must complete a report on the time spent on OOPT and submit it, together with an assessment report from the local supervisor to the School and the College's Training Department. Until this report has been received and reviewed the College cannot confirm time spent on OOPT towards a CCT
If you are a dual Trainee, you will need to apply for prospective approval from RCOA and FICM
The consideration of whether the School can support applications for OOP time to count towards training (OOPT) will depend on the circumstance of the training programme. Time can be counted towards training if:
Training module is not offered in training programme.
Training module available in the training programme but oversubscribed. 
Highly specialised training not available in UK 
Highly specialised training available in the UK but oversubscribed. 
Overseas training offers a different perspective to the area of clinical practice than in the UK. 
Please note that if a trainee applies for an OOPT when the training offered is available in the training programme (for example the training is offered via the SIA process), the school will not support trainees counting any of the fellowship time towards training (it will be approved as an OOPE).
Time out of programme for research (OOPR):
OOPR is research taken out of programme. In certain instances, it is possible for some time to count towards training. The same rules apply as for OOPT (above) in additional to the following:
For stage 3 trainees, up to 12 months (whole time equivalent) of research can be counted towards the CCT, provided there is a clinical element to the programme (this includes out of hours duties within the NHS hospital where the anaesthetist in training is based for their research time).
If there is no clinical element to the research programme, a maximum of 6 months only will count towards the CCT.
6 months of research can be counted towards the stage 3 Research and Managing Data domain of learning as well as the SIA in this area. If there is an appropriate clinical element to the OOPR, a further 6 months may be counted towards stage 3 capabilities in other areas.
Stage 2 Trainees undertaking an OOPR may be able to count 6 months of time to support stage 2 training if there is a suitable clinical element to the programme (this includes out of hours duties within an NHS hospital where the anaesthetist in training is based for their research time) and count 6 months towards a generic professional Special Interest Area in research in stage 3. Please discuss this with your TPD first if you would like to consider this as an option.
When planning an OOPR, anaesthetists in training are advised to consider complementary areas and capabilities of stage 3 that may also be evidenced.
Time out of programme for non-clinical Special Interest Area (SIA) training:
It is possible to undertake training in a non-clinical special interest area during Stage 3 which may count towards training if this training is not offered within the training programme.
Up to 6 months of SIA time can be used to complete SIAs that relate to generic professional domains of learning in any one of the following: Management and Professional and Regulatory Requirements, Safety and Quality Improvement, Education and Training, Research and Managing Data.
When planning non-clinical SIA training, anaesthetists in training should consider complementary areas and capabilities of stage 3 that may also be evidenced.
Fellowships abroad:
The School will support stage 3 trainees who are applying to count time towards training for a fellowship abroad as they provide additional experience not available within the UK. Please refer to the OOPT section above for further information. However, please note trainees must complete the last 6 months of their CCT training, in the UK.
RCOA OOPT Application Form and RCOA Return to training OOPT report:
https://www.rcoa.ac.uk/training-careers/training-anaesthesia/flexibility-training
School ARCP information if you are on an OOP:
https://london.hee.nhs.uk/specialty-schools/anaesthesia/anaesthesia-arcps/
Reference documents:
https://www.copmed.org.uk/gold-guide/gold-guide-9th-edition
https://london.hee.nhs.uk/specialty-schools/anaesthesia
https://london.hee.nhs.uk/medical-training/trainee-resources/out-programme
https://www.rcoa.ac.uk/documents/guide-anaesthetics-training-handbook/out-programme
Please be aware that any OOP requires prospective formal agreement of the PG Dean and applications must be submitted at least six months in advance of the anticipated start date.  The London School of Anaesthesia uses specific OOP windows to review all applications as detailed here.
OOP Application Windows
Windows

OOP start date

Deadline for Applications

OOPs - at least 6 months in advance

 

OOP window for HoS, DHoS and TPDs

1

Beginning of February

Beginning of August

1st 10 days of Sept

2

Beginning of May

Beginning of November

1st 10 days of Nov

3

Beginning of August

Beginning of February

1st 10 days of Feb

4

Beginning of November

Beginning of May

1st 10 days of May
Aim:
To highlight that the application and extension deadline for an OOP period is 6 months in advance of the start date unless there are exceptional circumstances.
Enable Head of School and TPDs to have a face to face (online) conversation about any applications their trainees have made, and if necessary, discuss rotation capacity issues, access to posts across the programme etc.
If a trainee applies well in advance of the intended OOP start date. Their application will be added to next window.
If a trainee wants to apply for an OOP, but the job advertisement or interview falls within the 6 months' notice period, the trainee should discuss this with their TPD and apply for the OOP in advance to meet the HEE notice period. The panel can approve the OOP application, noting that this is pending successful outcome at interview.
The Postgraduate Dean remains the Responsible Officer for Doctors in training on OOP and they will still require an annual ARCP. You should also ensure you are fully understanding of any impact OOP may have on your visa status, statutory rights, continuation of service and pension. The FAQ section on the PGMDE Support Portal can help with queries related to this and can be found click here.
For more information regarding OOP please click here.
There is now a separate process for LTFT applications. Please follow the LTFT guidance on the support portal. (https://lasepgmdesupport.hee.nhs.uk/support/solutions/articles/7000018502-when-can-i-apply-for-ltft-what-is-the-notice-period-)
Further information can be found here.
Obstetric Anaesthesia training and Simulation  (OATS) courses 2023
The dates for the OATS courses can be seen below you only need to join one of the dates below:
Tuesday 2nd May 2023
Tuesday 13th June
Thursday 6th July 2023
Please click here for more information about the OATs courses.
Contact - Operations Team
Please raise a ticket via the PGMDE Support Portal
Contact - Lead Trainee Rep (South London)
Lead Trainee Rep (South London)
London ICM Lead Trainee Representative
ICM Lead Trainee Representative