General Surgery
Introduction
The HEE London training programme in General Surgery is a six year programme, leading to CCT accreditation in General Surgery and a sub-specialty of the candidate's choice.  Currently these are in Breast, Upper GI, Colorectal, Endocrine or Transplant Surgery. The programme is led by Ms Celia Riga-Theodoreli, Head of School, and the Training Programme Directors in each of the 4 London regions.  To find out more about their roles visit the Meet the Team webpage.
By choosing London as your training region, trainees will have the opportunity to develop a broad base of specialty experience in busy urban general district hospitals as well as world-class centres of excellence in London teaching hospitals.  There are numerous fantastic training opportunities within the region delivering Breast, Upper GI, Colorectal and Transplant surgery, as well as Advanced Trauma and Endocrine surgery.
Trainees will be appointed to one London region and will rotate mainly within that region.  However, he or she can also be placed pan London, to achieve the training to enable you to become a well-rounded and confident General surgeon and an excellent specialist within your sub specialty.
Head of School
Ms Celia Theodoreli-Riga is the Head of School of Surgery.
Deputy Head of School
Mr Dominic Nielsen is the Deputy Head of the London Postgraduate School of Surgery. Mr Nielsen is a consultant orthopaedic surgeon at St George's Hospital in London. His clinical interests are foot and ankle surgery and complex lower limb trauma. He is a keen advocate of surgical education and was previously the Training Programme Director for Higher Orthopaedics in South London.
Training Programme Directors
South East & South West London
Ms Sarah Wheatstone, FRCS
Mr Paul Dent, Deputy TPD
North Central & East London
Mr Richard Boulton
Ms Jennifer Hu 
North West London
Mrs Katy Hogben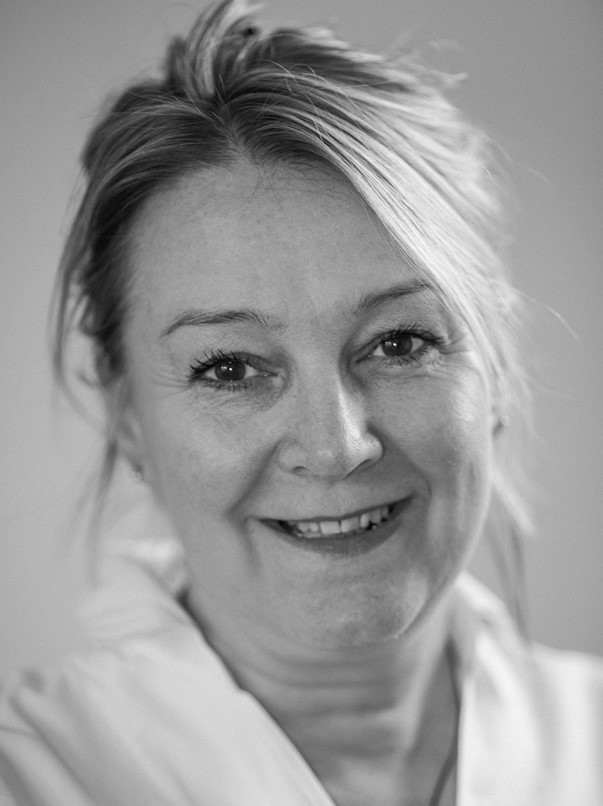 I am a Breast and Reconstruction Surgeon at Imperial College Healthcare NHS Trust. I trained in London and South West Thames and before becoming a Consultant in 2006 I undertook one of the National TIG fellowships. I am Head of Speciality at Imperial and lead Surgeon for the NW Thames breast screening Programme. I spent 5 years, previously as a trustee of Association of Breast Surgery.
I have been involved in Surgical training since I became a Consultant, starting off as Surgical Tutor. I have been TPD for more than 5 years, previously sharing the role and I currently sit on the SAC for General Surgery.
Curriculum
The current 2013 general surgery curriculum will be replaced by the 2021 curriculum from August 2021.  The curriculum contains the guidelines for trainees to achieve a competency and capability based CCT. All new trainees will commence on the 2021 curriculum.
Senior trainees may choose to remain on the 2013 curriculum but all trainees will transfer to the 2021 curriculum by August 2023 and all trainees will be assessed against the 2021 curriculum criteria after that date.
In the 2021 curriculum, trainees will complete training with the specialty choices of:
Emergency General Surgery with one of the subspecialty below:
Colorectal
Oesophagogastric (OG)
Hepatopancreaticobiliary (HPB)
Breast Surgery
Gastrointestinal (GI) with General Surgery of Childhood (GSoC)
Endocrine Surgery
Renal Transplant with Dialysis Access
Trauma Surgery
Or one of the Specialty interest below without EGS
Breast Surgery with Oncoplastic Reconstruction
Multiorgan Transplantation and Retrieval
Hepatopancreaticobiliary and liver / pancreas transplant
Training programme
London posts are organised into four geographical regions (North West, North East and Central, South West and South East).  National Training Numbers (NTNs) will be advertised specifying the regions.  Exact hospital placements and overall rotation through the programme will be confirmed with the trainee by HEE and the Training Programme Directors.
Depending on training requirements, there may be an opportunity to stay in one location for at least two years, i.e. provide 'mini rotations'.  Trainees will be invited to give their preferences for placements at recruitment and at the annual interim review, but the Training Programme Directors will need to ensure above all, that placements meet trainees individual training needs, while at the same time maintaining overall programme balance. TPDs will have the final say in the placements, taking into account training requirements and balancing the needs of the individual as well as the group with individual preferences and circumstances.
There are many fantastic training opportunities within the region which are based in the following locations:
North West placements
TPD: Ms Katy Hogben (Breast surgeon at Charing Cross)
Trust

Hospital

Specialties

Chelsea & Westminster

(Teaching hospital)

Bariatric/ upper GI benign, Colorectal, General/Emergency, Endocrine.

West Middlesex

Breast & Colorectal/emergency

Charing Cross

(Teaching hospital)

Breast

Hammersmith

(Teaching hospital)

Transplant, HPB, Endocrine, Upper GI malignant.

St. Mary's

(Teaching hospital)

Colorectal, Bariatric

Ealing

Colorectal, UGI Benign

Northwick Park

(Teaching hospital)

Breast, Emergency GI, Upper GI benign

St Mark's Hospital

(Teaching hospital)

Colorectal Specialty

Barnet Hospital

Colorectal, General/Emergency

Hillingdon

Colorectal, General/Emergency, Breast

Royal Marsden

(Teaching hospital)

HPB, Colorectal, Breast, Sarcoma, UGI Malignant
North East & Central placements
TPD: Mr Richard Boulton & Ms Jennifer Hu
Trust

Hospital

Specialties

Homerton

(Teaching hospital)

Colorectal, Bariatrics, General/ Emergency

Barking, Havering and Redbridge University Hospitals NHS Trust

King George

Colorectal, Breast,

Queens

Colorectal, UGI, General

Royal Free

(Teaching hospital)

Colorectal, HPB, Transplant

Barnet Hospital

Colorectal, General/Emergency

North Middlesex Hospital

Breast, General/Emergency

 

St. Bartholomew's

(Teaching hospital)

Breast

 

Royal London

(Teaching hospital)

Colorectal, HPB, Transplant, UGI, Trauma/Emergency

 

Whipps Cross

Breast, Endocrine, Colorectal, Benign UGI

 

Whittington

Bariatrics, Colorectal

University College London Hospitals NHS Foundation Trust

 

University College

(Teaching hospital)

 

Specialist Endocrine, UGI Malignant, Colorectal, Bariatrics
South West London placements
TPD: Sarah Wheatstone and Paul Dent
| | | |
| --- | --- | --- |
| Trust | Hospital | Specialties |
| | St. George's Hospital | Colorectal, Bariatrics, General/Emergency, Breast, Renal Transplant |
| | Epsom & St. Helier University Hospital | Colorectal, Upper GI |
| | Croydon University Hospital | General, Upper GI, Breast, Colorectal |
| | Kingston Hospital | Colorectal, Upper GI, Emergency |
| | The Royal Marsden Hospital (Sutton) | Breast |
South East London placements
TPD: Sarah Wheatstone and Paul Dent
Trust

Hospital

Specialties

King's College

(Teaching Hospital)

Colorectal, Bariatrics, HPB, Trauma/Emergency

Princess Royal University

Colorectal, Breast

Guy's Hospital

(Teaching Hospital)

Upper GI , Breast, Colorectal, Transplant

St Thomas

(Teaching Hospital)

Colorectal and UGI Emergency

Lewisham

Upper GI/Bariatrics, Colorectal

Queen Elizabeth Queen Mary

Colorectal, Upper GI, General/Emergency
Teaching and Learning
Induction
At the beginning of the academic year, trainees are invited to attend an induction meeting over an evening.  This is a broad introduction to all aspects of your training.
All trainees will also receive inductions based at each hospital that they are placed in.
FRCS exam
Trainees will be supported to prepare and pass their Intercollegiate exams wherever they are working. You will only be signed off to do the exam when you have obtained a satisfactory outcome (Outcome 1) at ARCP to assess the completion of your ST6 year.  Hence you will usually sit the exams in your ST7 year.
In the 2021 curriculum, you will be eligible to sit exams at the satisfactory completion of Phase 2 of your training, which is equivalent to the above.
Training courses
Trainees are expected to attend a monthly regional training day, which is based in central London at Stewart House or Senate House.  This training is currently being delivered via remote learning on MS Teams.  The trainee representatives are responsible for organising the training days which are geared towards delivering the curriculum and preparation for the Intercollegiate Exams. 
In addition there is a mandatory Skills based simulation course for ST3 to ST6 based at Imperial College London.   Practical skills teaching is given by expert consultant trainers and includes an assessment of progress at the end of each module. Sub-specialty modules are available for senior trainees.
Specialty Training Board Information
The whole of London has joined to form the pan-London Surgical Training Committee.  The current Chair of the Speciality Training Committee is Ms Avril Chang.
The STC is composed of Surgical Consultant leads from each Trust, the Head of School, Healthcare Education Team administrative staff, the Training Programme Directors, the SAC liaison members for each region, and trainee representatives from each region of London.   We feel this is a responsive committee and feedback from trainees is encouraged. 
In the past, this has led to various changes, which we think has improved the standard of training. This has been welcomed by trainees and is another means of ensuring that problems and ideas for improving training are fed back to the highest levels of the Postgraduate Medical and Dental Education department at Health Education England (London).
Audit and Research
There are opportunities for out-of-programme research experience within the different London teaching hospitals with opportunities for Specialist Trainees to get involved in research. Overseas fellowships are permitted subject to authorisation from the Training Programme Director or Head of School. These fellowships may or may not be counted towards your training and require authorisation from the JCST.
Collaborative research among trainees has developed across the country as a way of running high quality research projects by collecting data from many departments across departments, regions and internationally. Participation in these projects at a data collection level is a good introduction into how to organise research project and getting names associated with the papers that come from it (all participants in the collaboratives are usually index linked to any papers that are published as a result). Taking a leadership role in one of these research projects offers the opportunity to produce papers that will count towards CCT with the support of the collaborative.
Trainee support
The transition to Higher Speciality Training can often be quite daunting. Overnight trainees change from being an experienced core trainee, competent in dealing with all aspects of surgery at this level of training to being a junior registrar. The difference between the two grades is significant and can be challenging, especially at the start. Trainees may feel that there is an expectation from some of your senior colleagues regarding your ability to perform surgical procedures. Trainees may find that decision making and leadership of the firm can be a vastly more testing experience than you have previously been exposed to. The learning curve is steep and requires hard work, but can be extremely rewarding.
Your TPD and your Educational and Clinical Supervisors are there to help you negotiate your training requirements and help you with your transition to being a Registrar.  Trainees also gain enormous support from their more senior colleagues.
To improve communication amongst trainees, there is a trainee WhatsApp group run by the trainee reps.  This has given the trainees on the rotation the ability to communicate with other trainees across the region.  Communication is key in order to share important and relevant information about training (such as teaching events, courses, conferences and research projects) as well as more logistical issues (such as finding out who is on call at a particular hospital on a certain day). Trainees have the option to be added to this once they start. This will usually be done at the Induction day or the first Regional Training Day.
Vision
The vision for the London School of Surgery is to provide the highest quality of training using the vast wealth of clinical resources across London. London has a population of almost eight million. With its rich variety of cultures, nationalities and social backgrounds, the capital offers any trainee a full and rewarding experience in emergency medicine.
The London School of Surgery also seeks to provide:
World class education for world-class healthcare

Excellence of postgraduate training and education

Producing clinical leaders of tomorrow
Useful Information and Links
Curriculum - https://www.gmc-uk.org/education/standards-guidance-and-curricula/curricula/general-surgery-curriculum
ePortfolio - https://www.iscp.ac.uk/
Exams - https://www.jcie.org.uk/content/content.aspx?ID=12
JCST guidelines and checklists - https://www.jcst.org/quality-assurance/certification-guidelines-and-checklists/