Supported Return to Training (SuppoRT) Courses and Events Information
The SuppoRTT Courses and Events page lists upcoming SuppoRTT courses and events in London. Designed to inform Return to Practice trainees and Educators of the options available in supporting a safe and confident return for trainees.
Below are details of the current upcoming courses and events. For further information and how to register select an event below.
For information regarding Kent, Surrey and Sussex (KSS) Supported Return to Training Courses and Events click here to access the KSS website. The Professional Support Unit also offers professional courses and conferences more information can be found here.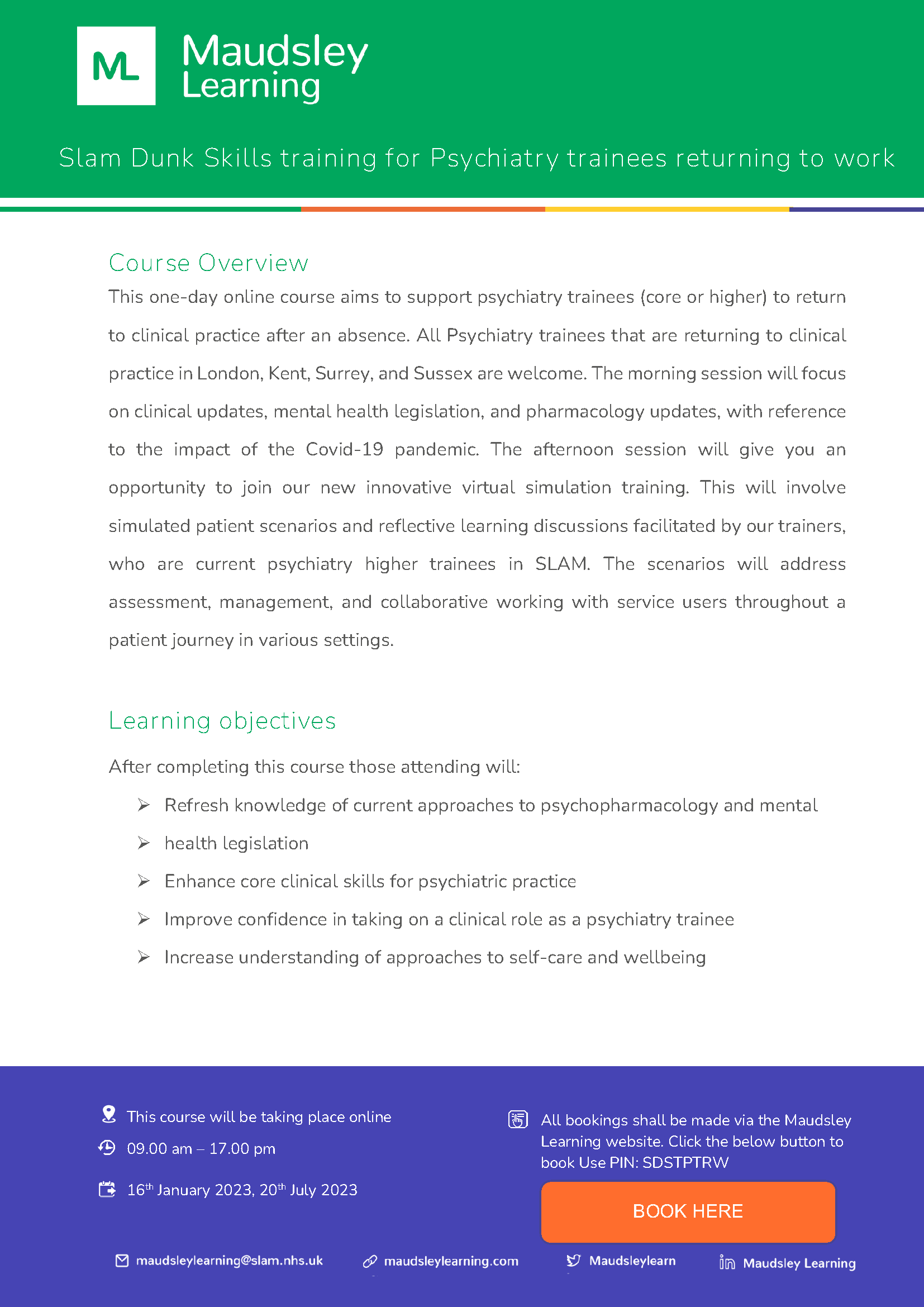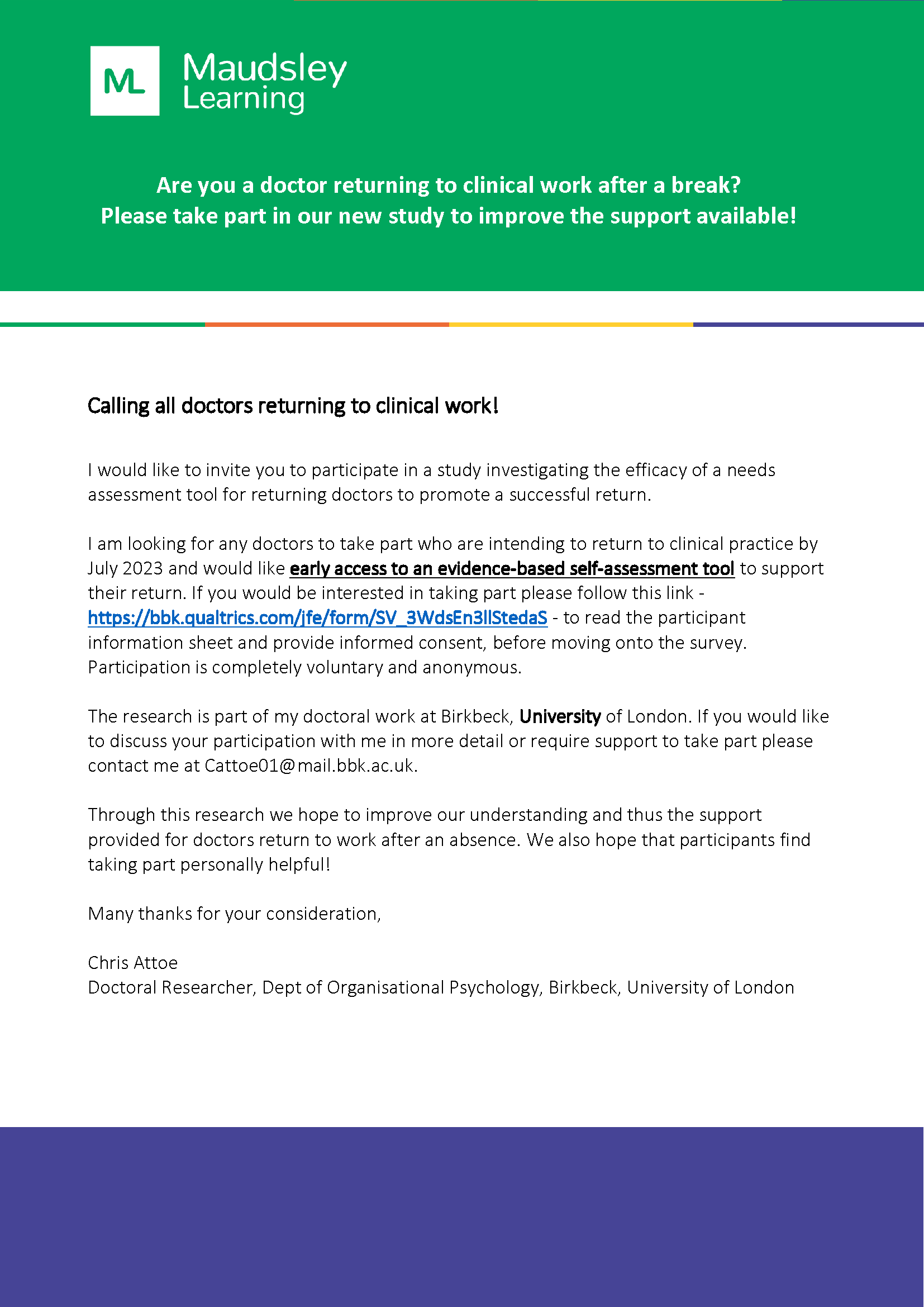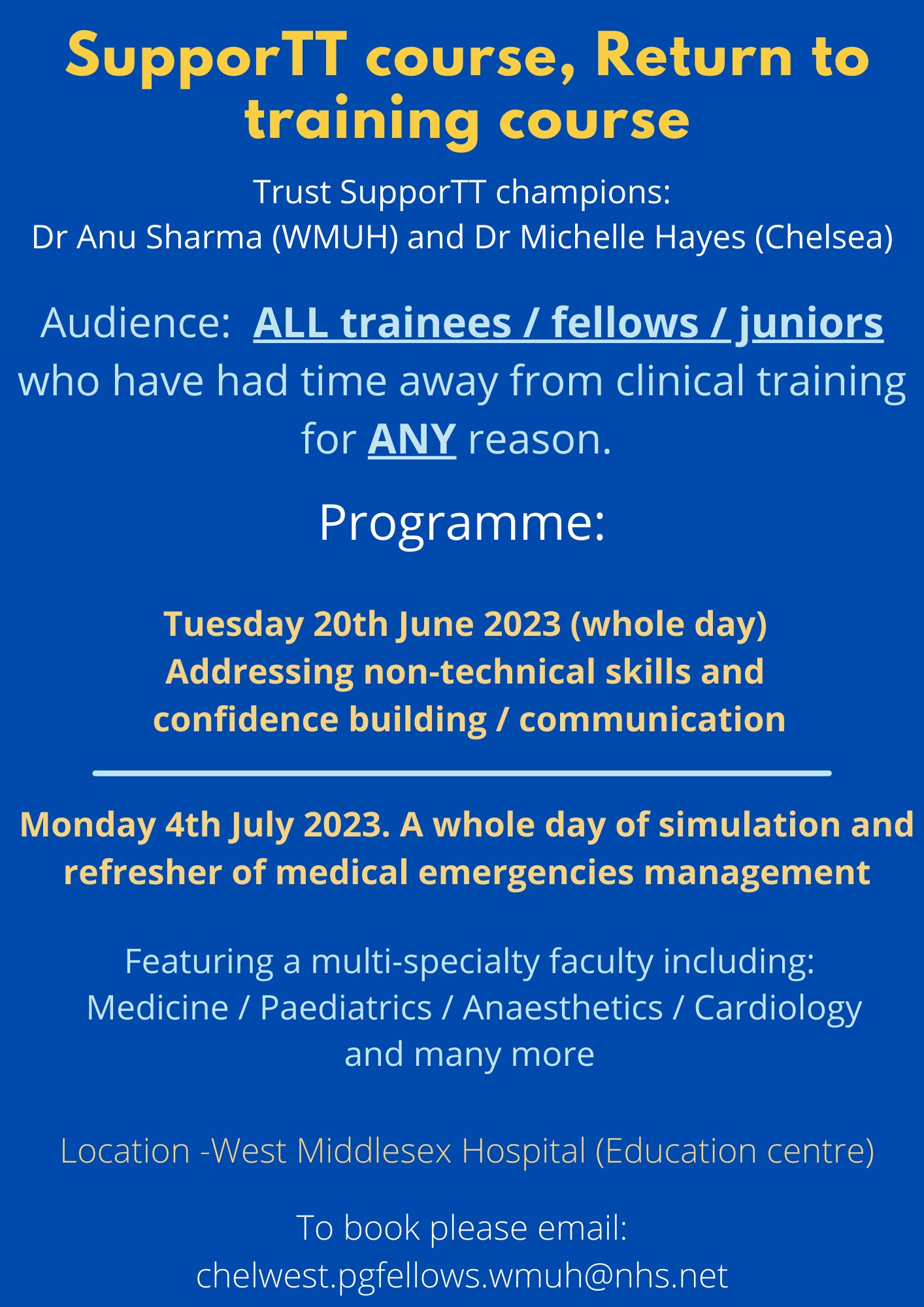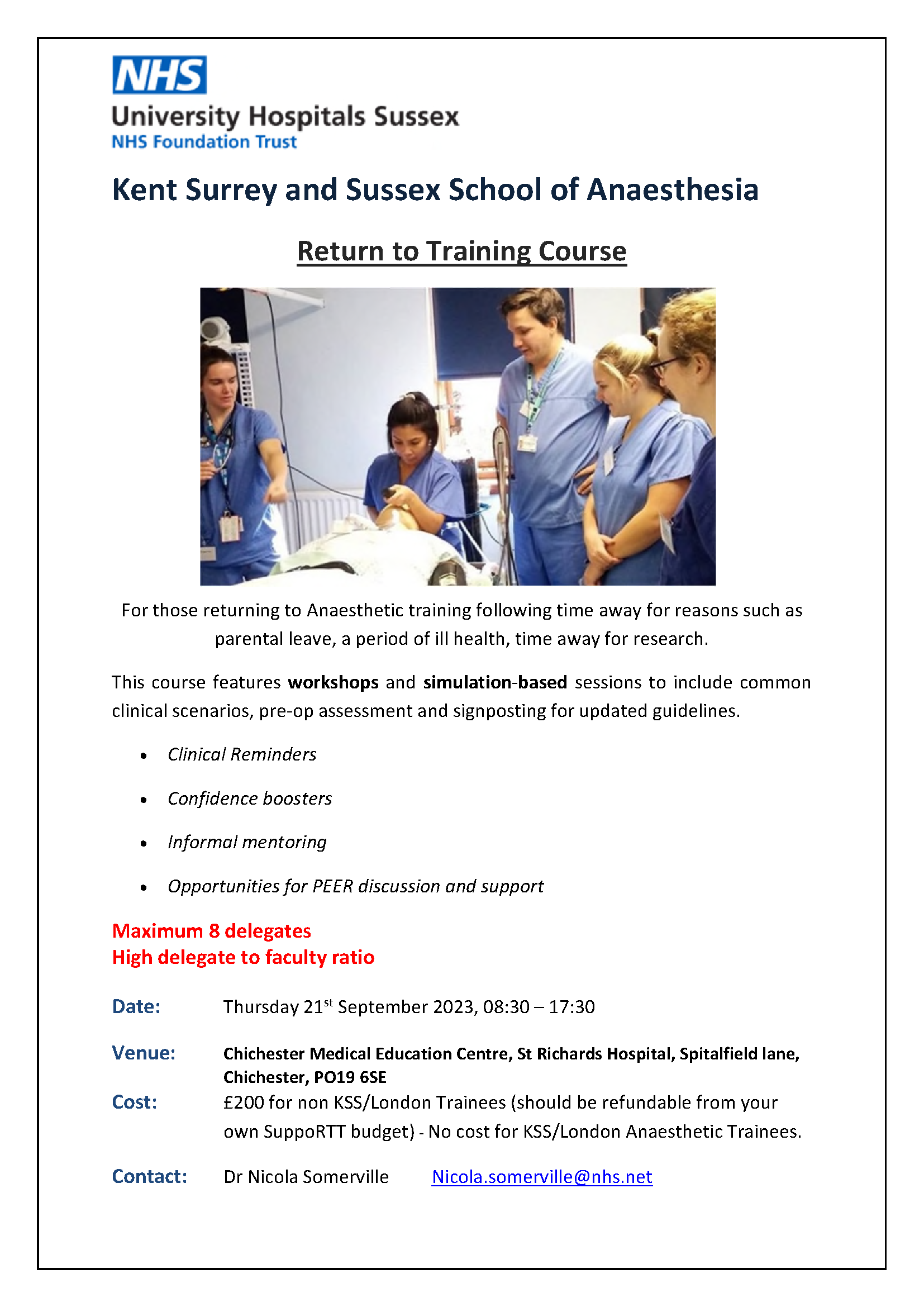 . Find out more information on the Maxcourse page (Professional Skills NHSE - Yorkshire and the Humber - Course: RTT01JUN23 (maxcourse.co.uk)), and email supportt.yh@hee.nhs.uk to book a place.